Declan McCraith is a woodturner producing one off vessels in Edenderry Co. Offaly. Formally trained in both Product and Environmental Design ( Furniture ) , Declan quickly discovered that making was his passion and wood turning in particular. As a 3rd generation woodworker, Declan brings forward tradition knowing well that every day we learn something.
Declan attends farmers markets and craft fairs across the country and offers here an accessible range of unique products.
Our environment in Ireland creates conditions where hardwoods develop characteristics, patterns and figuring that are inspirational to all wood turners. This timber in particular offers inspiration to Declan. It may be 'Flamed' or 'Spalted' – all are considered, when Declan approaches the making of a vessel on the lathe. Declan strives to maintain clarity of form – a possible throw back to 'Bauhaus' influence . Each time a log is split to prepare a bowl blank to start the process, the inspiration begins.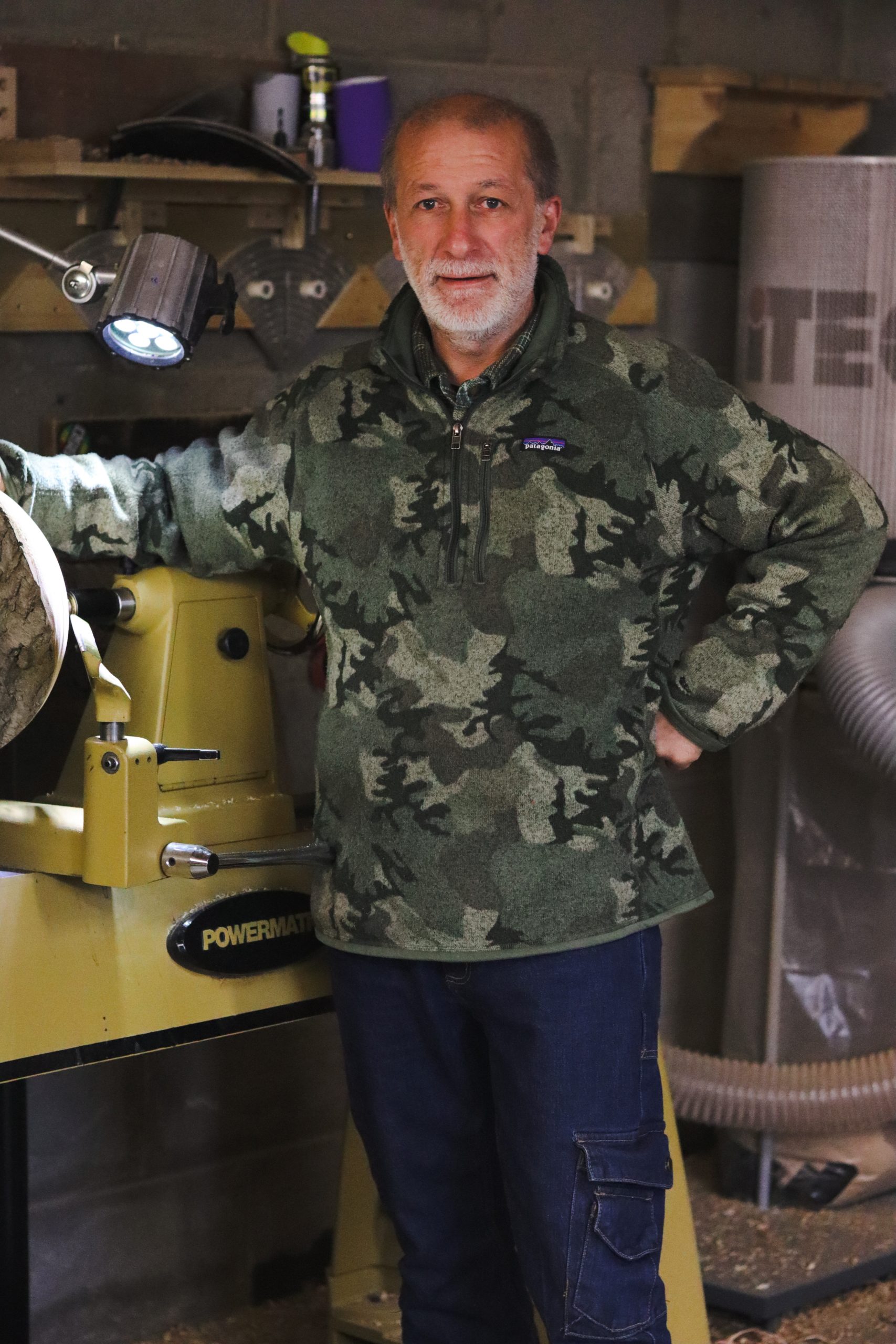 Declan is a 3rd generation woodworker. With experience in furniture design and manufacture. Woodturning has always been part of Declan's portfolio. About 20 years ago, he began to concentrate much of his time at the Lathe. Declan has often described woodturning as  ' taking you to another level, a kind of mechanical mindfulness '
Functional vessels are always a focus for Declan, but when a particularly beautiful piece of timber is discovered, Declan will endeavour to highlight its characteristics , functional or not.
'One thing is for sure, my woodturning journey is an ongoing, learning experience ' .
To produce functional products with simplicity of form, highlighting character and detail of our native hardwoods.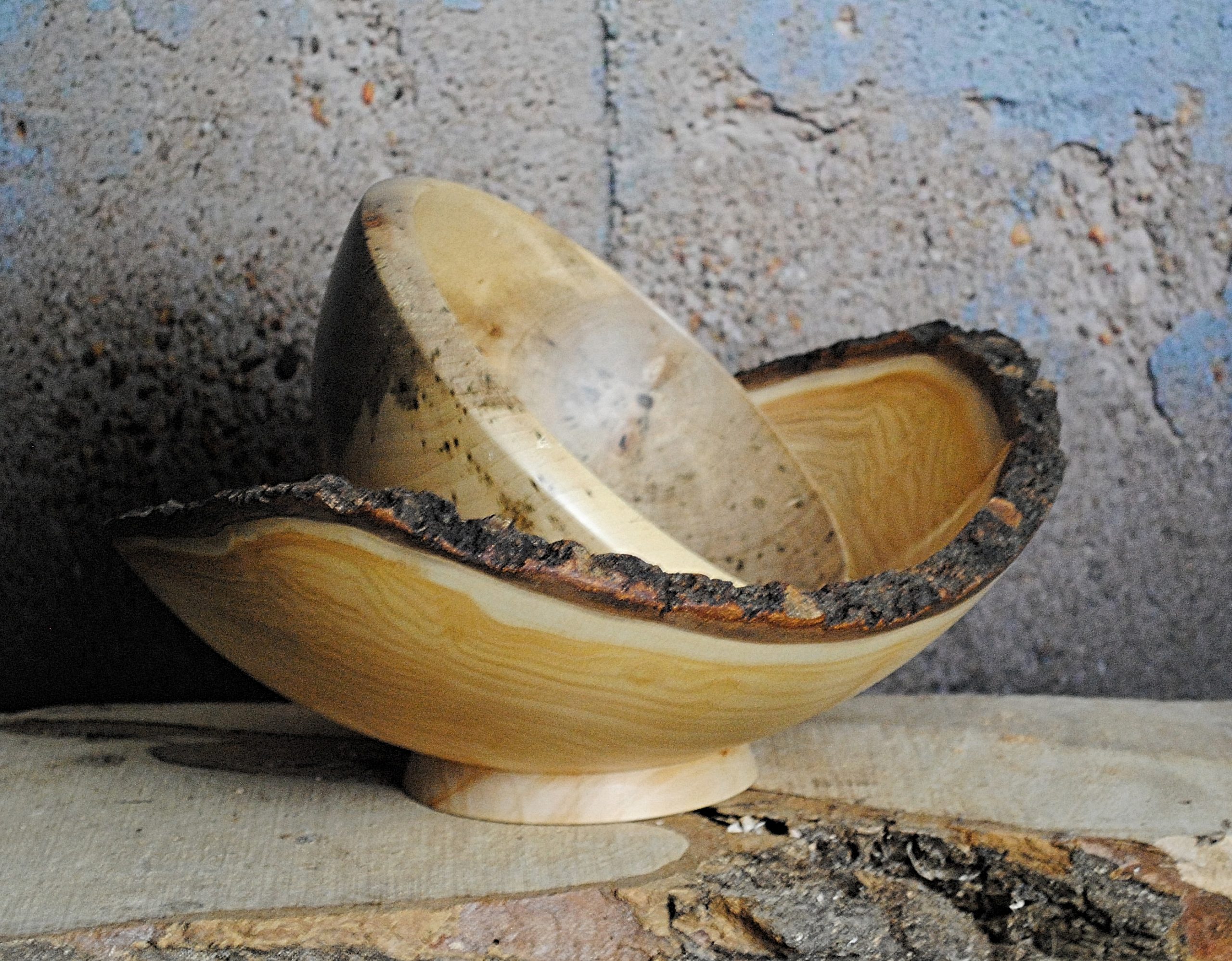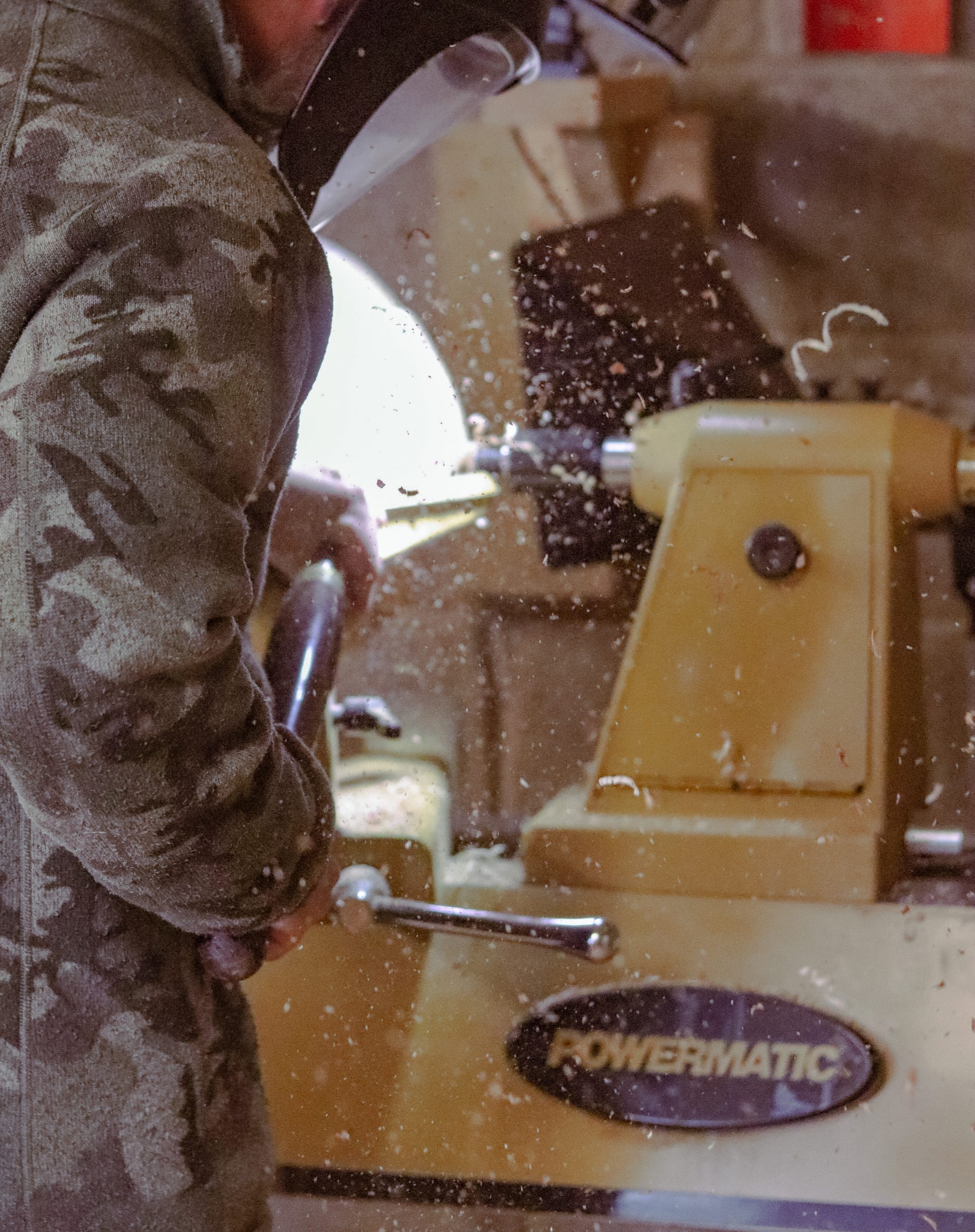 Each Vessel is Individual:
Each vessel that Declan makes is one off, individually crafted from native Irish hardwoods.
Finished with food safe finishes.
Subscribe to the Newsletter for our latest Collection
Declan is constantly creating new work in his workshop, sign up for regular updates of his latest work.